First Published June 4, 2103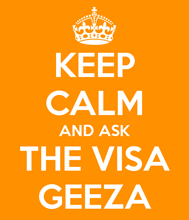 Do you need to be employed on the date that your 7 year anniversary of your residence in Hong Kong comes up which then allows you apply for the right of abode with the wrinkle that your current employment visa expires on exactly the same date?
QUESTION
I started working in Hong Kong with a working visa on 21st of April 2007.
Since then I have been continuously in Hong Kong, but have been made redundant this year.
My current working visa will expire on the 21st of April 2014.
Since I do not have a job, I will not get a new visa, so that day I will also have to leave Hong Kong.
My question: can I apply for the permanent residency on 25th of  April 2014 (as I have been at least 7 years now in Hong Kong, continuously, and I have decided to make it my home) and then leave Hong Kong and come back on a tourist visa while waiting for the -hopefully- approval?
Or just wait abroad untill they contact me?  If not, what should I do to ensure that I at least qualify the requirements for application?
I love Hong Kong so much that it would be a shame to just lose the PR because of that small period I am missing.
Thanks a lot.
More Stuff You May Find Interesting or Useful
| | |
| --- | --- |
| | |
| PODCAST ANSWER | |
Podcast: Play in new window