First Published July 7, 2019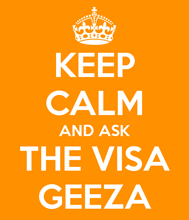 Can I Come & Install Equipment in Hong Kong Without an Employment Visa.?
Permitted activity under the Visitor visa category seems to be something of a grey area and in the final analysis it all boils down to the attitude of the Immigration Department for a breach of conditions of stay. However, some activities are self-evidently 'employment' in nature and the answer to this questions addresses it squarely.
QUESTION
"Hello,
I work for a German company involved in the pharmaceuticals industry and I am traveling to Hong Kong for work related reasons (installing equipment) and wondering if I require a work visa?
Every place I look, it says 'to take up employment'. If I work for a German company, do I need a visa to do business with another company there? Such as have a meeting? I will only be there for one week."
More Stuff You May Find Interesting or Useful
| | |
| --- | --- |
| | |
| PODCAST ANSWER | |
Podcast: Play in new window