First Published December 4, 2013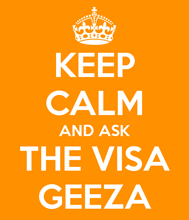 What do the Hong Kong Immigration Department make of lengthy, albeit temporary, secondments away from the HKSAR in pursuit of your employer's business interests overseas?
QUESTION
Thank you for the Hong Kong Visa Handbook, which advises applicants for Right of Abode to be mindful of a 6 months plus absence from Hong Kong. 
I would be grateful if you could advise on following Questions A and B. 
I work as a Change Consultant for the Hong Kong office of a British firm and have been on secondment inside a client in Korea since October 2011. 
Based on the facts set forth below, (Question A) do you think it matters for my Right of Abode application whether or not I make a quick trip to Hong Kong during December 2013 prior to my permanent return to Hong Kong during first week of February 2014 when my secondment ends, and (Question B) based on your experience, do I have a reasonable chance of gaining Right of Abode when applying end of 2014? 
(i) I've been based in the Hong Kong office of my firm since end of Dec 2007 (such that I would have been based in the HKSAR for 7 years in Dec 2014).  My Hong Kong work visas have covered all periods with no gaps since Dec 2007 to present.  I have filed HK tax forms every year.  
(ii) I was sent in end of Oct 2011 from the Hong Kong office to be seconded inside a client in Korea for one year.  I received a Korean work visa for my secondment.  In Oct 2012, by request of the client, my secondment was extended to April 2013.  In April 2013, by request of the client, my secondment was extended to end of January 2014.  The secondment and each extension is documented by contract with the client. 
 (iii) Since Oct 2011 when I was sent to Seoul, I maintained my Hong Kong apartment lease (under my name) until August 2013; since then I moved to another apartment for which the lease is under a friend's name.  Since Oct 2011, I have visited Hong Kong around twice every 6 months (each time for a day or weekend, to take care of errands in HK).  I also flew to Hong Kong in November 2012 to take certain Hong Kong vocational examinations (which I passed). These examinations are critical  (by law) to me being able to undertake certain specialist work in the HKSAR.
(iv) The last time I was in Hong Kong is mid-August 2013, and six months from that is mid-February 2014.
Again, I would be most grateful if you have any thoughts about my Questions A and B above.
Many Thanks.
More Stuff You May Fund Useful or Interesting
| | |
| --- | --- |
| | |
| PODCAST ANSWER | |
Podcast: Play in new window