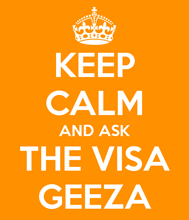 The question of immigration status for mainland resident spouses of current or aspiring Hong Kong residents is a bit of a hot potato. As this PodCast answer sets out, there is a dual track system in place in the immigration system which makes for winners and losers – and for once, those with the Right of Abode miss out.
QUESTION
"My employer wishes to relocate me from our Shanghai office back to our Hong Kong office. I previously had a Hong Kong work visa from 2007-2010.
I've very recently been married to my mainland Chinese wife. Will the fact that she is mainland Chinese adversely affect our ability to get a work visa for myself and a spouse visa for her?
What steps can I take in order to improve the likelihood that we are approved (besides the marriage certificate, mutual bank statements, and photos showing that we've been together for a long time)?"
ANSWER
In recent years PRC national mainland resident spouses, who have been sponsored for dependant visas by foreign nationals living or seeking to live in Hong Kong can apply for dependant visa for Hong Kong just like any other foreign national can.
Consequently, in your circumstances, you can apply for a visa to join you as your spouse without concern or respect to their nationality and the fact that suit residents on the mainland at the moment and this is contrary to the situations faced by residents in Hong Kong, who have the rights of abode, that is their permanent residents.
You see, spouses of Hong Kong permanent residents can only sponsor their mainland spouses into Hong Kong on the one way permit system, which is subject to a daily quota and as a [00:48] law of many, many years. And actually this is the same for foreign national permanent residence and native Chinese permanent residents of Hong Kong alike.
So, when you make your application for employment visa to be collected back from back to Hong Kong from Shanghai, you simply included your wife on the ID 990B employment visa application form and then submit the documents to show that you're happily married, that you live together until now and that you can financially support her. She will need an endorsement in her travel document from the local Public Security Bureau in Shanghai as well, but after that, basically, your application should be very straightforward and I will not anticipate that you will have any problems being able to relocate to Hong Kong together.
More Stuff You May Find Useful or Interesting
Is it better to apply for your visa before or after you arrive in Hong Kong?
How to stop worrying about your Hong Kong visa and start applying
Is it a good or a bad sign that the HKID keep coming back asking for further information?
| | |
| --- | --- |
| | |
| PODCAST ANSWER | |
Podcast: Play in new window