First Published November 6, 2018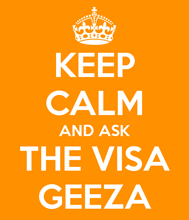 Life in Hong Kong can throw up many challenges, none too much greater than the following:
QUESTION
Hello, and thank you for the opportunity to ask my question! I have questions, but I will frame my situation first.
In June of this year, I made a big mistake and got in an altercation with another woman and ended up hurting her. In September, I was convicted of the crime of Wounding and sentenced to a prison term of 14 days in Hong Kong.
I had been working in Hong Kong for 2 years.
Prior to the conviction, I stopped working and remained in Hong Kong on a Visitor Visa while awaiting trial. My Visitor Visa was set to expire before the trial so I visited Immigration and requested an extension of 90 days. My extension was not granted and I was told to come back to Immigration following my court case. As I stated earlier I was then sentenced to a prison term, so I was unable to come to Immigration and my Visitor Visa expired whilst I was incarcerated.
Consequently, following the completion of my sentence, I was transferred to the Castle Peak Bay Immigration Centre and made subject to a removal order. I chose the option of voluntary repatriation and took a flight home to New Zealand three days later.
Prior to departure, my HKID card was confiscated by the Immigration Department. I asked my case officer at Immigration (and several other officers), as well as the Enquiry section on the Immigration website, and they all gave me the same response about my potential to return to Hong Kong on either a Visitor Visa or Employment Visa: "Please be rest assured that the entry of every visitor to the Hong Kong Special Administrative Region would be considered fairly and reasonably in accordance with the law".
 Question #1
I am now in New Zealand, but I would like to return to Hong Kong in January 2013. I would like to return on a tourist visa and take care of many responsibilities and possessions I have left in Hong Kong. I just fear arriving in Hong Kong, being detained at the border and then being sent back to New Zealand.
Question #2
I have a job offer in Hong Kong and I would like to accept it. However, I also don't know how Immigration is going to view my employment visa application. It would be embarrassing and damaging to accept the job offer and then have my employment visa rejected. Also, would Immigration inform my potential employer of the reason for the employment visa rejection?
Thank you very much for your time!
ANSWER
I feel really bad for you because it seems to me as though you're in a situation where you could be getting punished twice for the same mistake that you made and that's not good.
But anyway, firstly, dealing with the questions. I understand that you want to come back to Hong Kong after you sort out your affairs, after having had your time in Hong Kong so briskly snatched away from you. I think your fear about being turned away at the border is valid and justifiable. My advice to you would be to make an application for a Visitor's Visa in advance. And whilst there's still no guarantee that if you possess a Visitor's Visa the Officer at the border will let you in because they do still have discretion to admit or to refuse entry and you being removed from Hong Kong. At least you'll be able to test the temperature of the Immigration Department in advance of coming to Hong Kong by making that application and seeing what they make of it. So yes, that would be my advice in relation to question one.
In relation to question two, like all things, if the Immigration Department determine that for security reasons they don't want to admit you, then they will basically stop you from coming. Whilst they may be ready to give you a Visitor Visa to come and sort your affairs out, they may be less receptive to the idea that you can be a long stay Foreign National Resident again. Until you make your application you're never going to know what sort of response you're going to receive from the Department. I can say that essentially it's an uphill struggle as you probably concluded for yourself. But in so far as being rejected for your Employment Visa, if you're able to make that application, The Immigration Department will not advise your proposed employer as to the reason for that refusal so you don't need to be concerned about that.
In the final analysis, it's the department having a good look at you, what your track record has been, what the circumstances were surrounding your conviction and the comments of the Magistrates will be important too and their deliberations. And if you don't make the application you're never going to know. And in so far as the representations that were made to you prior to your departure by the Immigration Officers and what you heard or picked up from the Immigration Department website, effectively what they're saying is just a restatement of the law and they will say that they are going to consider it fairly, and of course they will consider it fairly, but that doesn't give any clear indication as to what sort of reception your applications might make.
I think the thing to bear in mind too is that when these representations were made to you, they were made to you while you were incarcerated so I wouldn't read too much into what they have said. The key thing is to get your applications in and then see what the Immigration Department make of it. If you get a positive reception to your requests for a Visitor's Visa prior to arrival then you may receive this, initially a positive response to your application for the Employment Visa. But at the point of them agreeing to you taking up that employment then you will have to show that you possess special skills, knowledge, and experiences that are not readily available in Hong Kong and that the Employer is justified in engaging your services as opposed to those of a local person and you have cause for hiring [04:07 inaudible] over the entire situation is what security implications of being invoked as a result of your conviction. Do bear in mind that Mike Tyson, who was convicted for a considerably greater crime of rape, was granted an Employment Visa in the past, although it was only for one day. But it does give you an indication what the Immigration Department make of these circumstances and how they go about applying as you have been told the Application, the policy, being considered fairly and reasonable in accordance with the law.
More Stuff to May Find Useful or Interesting
| | |
| --- | --- |
| | |
| PODCAST ANSWER | |
Podcast: Play in new window