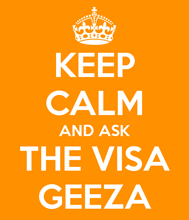 Hong Kong immigration is rife with visa gossip and rumours so I am pleased this question has been raised as it allows me to slay an old dragon once and for all!  
QUESTION
Hi Stephen,
Thanks ever so much for your amazing website. I have never seen anything like this before – and I can't believe it's all free!
I have been looking around for details about the Job Seekers Visa For Hong Kong but can't find anything.
Does this visa actually exist?
I have been told by a couple of people that I can come and live here for 3 months no questions asked as I look for a job, then swap that job seekers visa over to a work visa.
How do I go about doing this?
Thank you again!
More Stuff You May Find Interesting or Useful
| | |
| --- | --- |
| | |
| PODCAST ANSWER | |
Podcast: Play in new window