Re-Published 25 February, 2023 – Still Valid Advice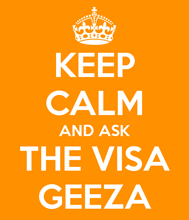 QUESTION
I'm a Chinese National and now working in HK on IANG Visa. 
I have been living in Hong Kong continuously for 6 years (I came here in August 2013, then 1 year study and 5 year work). 
My current IANG visa is valid until July 2022 (all visas are back to back). 
Theoretically I can get my PR if I continue working in HK until Aug 2020, but now there is a very good opportunity for me in the US. 
I read many of your posts and most of them are moving out of HK due to company deployment etc., but for me, I'm going to work abroad on my own will, and not for an HK company. 
What do you think about the probability to apply for a PR next Aug if I came back to HK every two to three months, and keep my MPF, bank account, credit card, etc?
More Stuff You May Find Interesting or Useful
Podcast: Play in new window