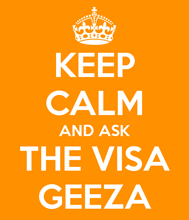 To live in Hong Kong requires a place to lay your head here each night. What happens to your application for dependant visas for your family if you don't have anywhere for them to live?
QUESTION
I have held a Hong Kong employment visa for the last 3 years.
 But most of the time I work in Shenzhen, China.
 I am here with my family  but I am thinking about moving them to Hong Kong finally for good education and other reasons etc.
 Now I want to apply dependant visas for my family: my wife and two kids .
 But I do not have tenancy lease agreement to show residence proof .
Please advise!
ANSWER
The very Bottom line to this question is that in order to get dependent visas for your family to come and live in Hong Kong you need to be able to show that you can put food on their table and a roof over their head.
Now the fact that you have an employment and an employment visa – that will be sufficient for you to be able to show the Immigration Department that you can put food on their table, a roof over their head is mission critical.
And the problem that you're facing is that because you presently have an employment visa the expectation is that right now you are a resident in Hong Kong because usually, the Immigration Department will not afford resident visas to people who are actually working in China because you need a visa to work in China, not in Hong Kong.
However, you know, they're cognizant of the fact that a lot of traveling goes on across the border. So in the main, they typically don't second guess what the residential arrangements are if you've got a good Hong Kong employer and your employment in Hong Kong continues.
But in so far as making an application for a dependent visa goes, as an existing resident, and certainly having been here for three years, at the point of making your application for the dependent visa you will need to show that you have got accommodation for your family.
So, in order to facilitate dependent visa applications, my advice is: get to Hong Kong, rent a place, once you've got a tenancy agreement, submit your applications for the defendant visas, I think you'll find that they will be granted to you without too many problems, but you are going to need to have a tenancy agreement for sure.
Okay, I hope you find this useful.
More Stuff You May Find Useful or Interesting
| | |
| --- | --- |
| | |
| PODCAST ANSWER | |
Podcast: Play in new window