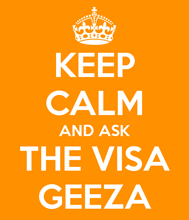 How long should a Hong Kong Employment Visa Application take to finalize – especially in light of the 4 weeks cited on the Hong Kong Immigration Department website?
QUESTION
My working visa application is now almost into its 7th week (49 days and counting).
There were documents that immigration requested from my sponsor which may have delayed things a bit.
Day 1 – was personal filing of my employment visa application in Wanchai.
Day 28 – request of ImmD for certain documents from my sponsoring employer.
Day 31 – my sponsoring company faxed the required documents to immigration.
It is now almost 50 days and my application is still in progress.
Apart from the time it is taking, my other questions are:
(A)  Is the online enquiry actually updated daily or is it true that there will not be updates on Sunday and Monday because it would be results from the weekend.
(B)  I visited immigration and asked if I could get more detailed information.  He said someone would call me but nothing yet. How can I get the case Officer's information if at all possible.
Thanks in advance.
POST REFERENCED IN PODCAST ANSWER: How to gee up a Hong Kong visa application that is taking a long time to finalise
More Stuff You May Find Interesting or Useful
| | |
| --- | --- |
| | |
| PODCAST ANSWER | |
Podcast: Play in new window