First Published June 19, 2018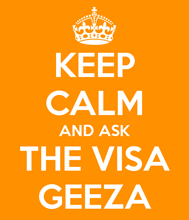 With Hong Kong having such a liberal visa-upon-arrival regime (with more than 160 nationalities being granted permission to visit for between 7 and 180 days – depending on which passport you carry), it is understandable that there is confusion as to what is permitted activity if you are a 'business visitor' in the HKSAR.
This question provides an opportunity to get to the heart of this issue once and for all.
QUESTION
"Hi, Your websites are really informative. Thanks for making all this information available for free. I do have one question which I would like to have an answer for though.
I co-own and manage a small company in the UK (6 staff altogether) and we do a lot of business with one company in Hong Kong especially. Due to a contract we have just signed, I need to transfer myself to HK for up to one year in total, although I will probably travel to and from the UK several times in that period. I am trying to understand if I need to get an employment visa for Hong Kong. My business will carry on as normal in the UK (my brother and I run it together) but for all practical purposes I will be based out of Hong Kong for those 12 months.
Any advice you can offer would be really appreciated. Thank you!"
ANSWER
If you make a business visit to Hong Kong, the question it begs as to what is permitted activity in the immigration status.
And typically business visitors must generally contain their activities to, for example attending business meetings or fact finding discussions or this type of activity that gets to the heart of the possibility of some kind of transaction with your counterparties in Hong Kong. You can come for example to make sales calls to potential business partners, clients as long as while you're making those sales calls you are working for an entity that's established outside of Hong Kong. You can come to sign contracts or conclude contracts and submit formal tender proposals and support the submission exercise through the delivery of presentations and supporting representation.
You can participate in overall product orientation. You can attend short term seminars. You can oversee the installation or the packaging of goods but you cannot actually be responsible and go hands on in relation to the installation or the packaging of those goods. And it's a permitted activity to participate in exhibitions or trade fairs although it is not permitted activity to roll those up and start for example building the booth within the trade fair. You could assemble from a kit that you've brought with you, that's natural but if you had to order timber locally and you needed to interact with local contractors and take responsibility for the formal building of your stand you would need work authorizations for that. And it's perfectly okay to come and participate in for example reservation if you're going to be suing somebody or you're being sued and you need to give evidence.
So, in all things considered, business visits allow you to do all the kind of activities that are peripheral to commercial activity. And where it can be said that you're actually getting involved in the provision of services or you're implementing activities in relation to the commercial that it had brought you into Hong Kong in the first place, you're going to need an employment visa. And this really sort of translates itself into a sort of common sense understanding. If you're going to come for three or four months at a time and you are a  U.K. citizen and you have 180 days as a visitor,  and during those three or four months you're living in some serviced apartment and at 9 o'clock in the morning you're reporting to your counter partner's office and you going to your desk you're sitting there and you're on the telephone and you're preparing paperwork and you are doing the kind of activities that will actually go towards the implementation of  the commercial aspect of what brought you to Hong Kong in the first place; and that's really work, if it walks like a duck, talks like a duck, in actual fact it's quacking its head off you are in fact a duck. Therefore, you need to have an employment visa.
So, whilst there are some differences between the activities, which are permitted by regulations and those that are allowed in practice, if you are going to be discharging your employment duties in Hong Kong, the type of things that you would ordinarily be doing back in the U.K. albeit it's more practical to live in Hong Kong underground doing that stuff, you need to have an employment visa.
Therefore, my advice in this situation would be to not rely on business visit category, even though you're going to get 180 days period of stay each time you present yourself at the border, make an application for an employment visa.
The Immigration Department will take into consideration all the circumstances of your place and if you've got a genuine complex and you've got a business back home that this is going to continue and in fact is supporting the activities that have brought you to Hong Kong in the first place, the immigration department will grant you the employment visa. So make that application and don't attempt to just rely on business visit category simply because practically you get a 180 days each time you present yourself in Hong Kong at the border.
More Stuff You May Find Useful or Interesting
| | |
| --- | --- |
| | |
| PODCAST ANSWER | |
Podcast: Play in new window