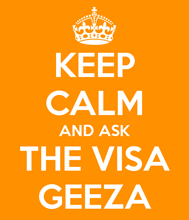 Business visit to Hong Kong? With Hong Kong having such a liberal visa-upon-arrival regime (with more than 160 nationalities being granted permission to visit for between 7 and 180 days – depending on which passport you carry), it is understandable that there is confusion as to what is permitted activity if you are a 'business visitor' in the HKSAR.
This question provides an opportunity to get to the heart of this issue once and for all.
QUESTION
"Hi, Your websites are really informative. Thanks for making all this information available for free. I do have one question which I would like to have an answer for though.
I co-own and manage a small company in the UK (6 staff altogether) and we do a lot of business with one company in Hong Kong especially. Due to a contract we have just signed, I need to transfer myself to HK for up to one year in total, although I will probably travel to and from the UK several times in that period. I am trying to understand if I need to get an employment visa for Hong Kong. My business will carry on as normal in the UK (my brother and I run it together) but for all practical purposes I will be based out of Hong Kong for those 12 months.
Any advice you can offer would be really appreciated. Thank you!"
More Stuff You May Find Useful or Interesting
| | |
| --- | --- |
| | |
| PODCAST ANSWER | |
Podcast: Play in new window