If your employment visa expires before your change of employer application is finalised, all is not lost. The key thing is to have your change of employer application active in Immigration Department's system and then you'll slip into what I have couched as the Twilight Zone.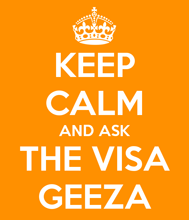 It can be an administrative nightmare when you find yourself in such a state of limbo in a change of employer application. However, if you have no need to leave Hong Kong pending the outcome of your change of sponsorship (change of employer) application, ImmD have a very practical solution – assuming you submit your application to change employers BEFORE your current limit of stay expires. This is a piece of advice I gave more than 10 years ago and it is just as valid today as it was way back then. I am refreshing a lot of the old content as I have been programming VisaGeeza.Ai
QUESTION
"First may I say thanks for this resource online.
I am close to the end of a one year Hong Kong employment visa (07-06-12). I have a change of employer application ongoing at the moment.
I left my old company as a financial adviser 3 months ago and now have a new job offer for 22-06-12 as a property consultant.
So I am changing jobs AND applying for an extension at the same time I believe?
At least that's what my new company has told me.
I have a background in mortgages in Singapore so financial advice and estate agency are in the ballpark of my skill-set.
I just need to know which mistakes not to make.
Any help is gratefully received."
More Change of Employer Stuff You May Find Interesting or Useful
More Resources You Might Like
All Our Know-How : All Our Experience : Fully Interactive
100% FREE!
| | |
| --- | --- |
| | |
| PODCAST ANSWER | |
Podcast: Play in new window