First Published May 9, 2014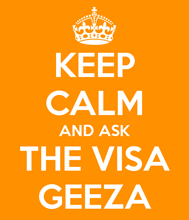 British nationals got an early Christmas present with the Hong Kong Working Holiday Scheme in December 2013
QUESTION
Hi Stephen,
From  May through November 2013 I was employed in a well known and large company in Hong Kong under the training visa for a period of 6 months.
During the end of this tenure the company decided to offer me a permanent position however I had to apply for this job under the employment visa.
Unfortunately this was rejected, as the Immigration Department feel this is a job that can be taken up locally.
I'm 23 years old with one years work experience after graduating from university but really want to stay in Hong Kong now I have embedded myself within the team I was working in and learning all the appropriate skills and practices for the role I was undertaking.
I have now become a highly valued member of my working team.
I want to ask whether already having a training visa then having a working visa rejected would affect my chances of  getting a working holiday visa?
I also have the option to move to Dubai where I have been granted a visa which can be used as a stop gap to get more experience then look to re-apply in Hong Kong.
But as my primary desire is to stay in Hong Kong can I use the working holiday visa as an additional years experience until the time comes that I need to re-apply for a working visa next year?
And how should I re-apply for that differently?
Can you kindly advise what is the best course of action?
Thanks
More Stuff You May Find Useful or Interesting
| | |
| --- | --- |
| | |
| PODCAST ANSWER | |
Podcast: Play in new window