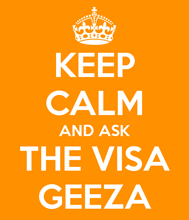 So, you sense there's an opportunity to augment your salary with some freelance work so how do you go about making an application to join in a side business in Hong Kong?
QUESTION
Dear Visa Geeza,
I have listened to your podcasts regarding sole proprietorship and followed the information given.
Background information – I am currently working as a Business Manager (3+ years) for a Hong Kong based company who holds my working visa.
My employer has agreed that I can work outside of my current company as a sole proprietor / freelance.
I have registered and got my BRC and waiting on forms to open a bank account.
My questions is, what is the best way to approach immigration / who to write to regarding acceptance of my sole proprietorship?
1) My employer to write a letter confirming that they allow me to work outside the company – is there anything you would advise to include / not include?
2) A personal letter from myself outlining my business activates / plan – during work for my current company I have been approached by a number of other businesses and sometimes friends who want certain services for Hong Kong companies.
Do I need to outline in detail or just explain what services I will be offering?
Do I then need to link how this will benefit Hong Kong and potentially create new jobs etc?
Any advice would be great as this will hopefully be the last step and I can start accepting work during my free time and keep immigration happy.
Thanks!
More Stuff You May Find Useful or Interesting
| | |
| --- | --- |
| | |
| PODCAST ANSWER | |
Podcast: Play in new window