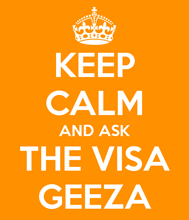 Hong Kong being a small, dynamic city which punches above its weight in the region, this situation happens all the time. So what IS the impact on your subsequent eligibility for the Right of Abode if your employer wants to shift you off-shore temporarily to manage a project?
QUESTION
I have been working in Hong Kong now for 3 years on an employment visa and my company wants to send me temporarily for 6-12 months to Malaysia to manage a project.  I will be on secondment as an employee of the Hong Kong branch still and will return to Hong Kong when the project is done so am wondering how this will affect my continuous residency? 
Does this mean that I will have to start the 7 years again when I return to Hong Kong?
More Stuff You May Find Useful Or Interesting
| | |
| --- | --- |
| | |
| PODCAST ANSWER | |
Podcast: Play in new window