In Hong Kong With A Dependant Visa & Your Spouse Wants To Leave?
First Published On April 11, 2013 – Still Relevant in August 2023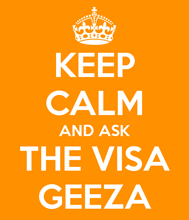 What's the deal if you're in Hong Kong with a dependant visa and your spouse wants to leave but you want to stay?
Consider …
If you find yourself in Hong Kong with a dependant visa and your spouse wants to leave while you wish to stay, it's crucial to understand the options available to you. Here's what you need to know:
Dependant Visa Status: As a dependant visa holder, your visa status is tied to your spouse's visa. If your spouse decides to leave Hong Kong, it may affect the validity of your dependant visa.
Visa Extension: If your spouse leaves but you want to stay in Hong Kong, you need to find an alternative visa option to maintain your lawful status in the city. This could involve transitioning to a different visa category based on your circumstances, such as obtaining an employment visa or exploring other possibilities.
Employment Opportunities: One pathway to stay in Hong Kong independently is by securing employment. If you can find a job and meet the requirements for an employment visa, you may be able to switch your visa status and continue residing in Hong Kong.For further information and guidance, you may find the following resources helpful:
Navigating a situation where your spouse wants to leave Hong Kong while you want to stay can be complex. It's crucial to understand your visa options, seek professional advice, and take proactive steps to ensure your legal status in the city.
QUESTION
Hello,
I am in Hong Kong with a dependant visa sponsored by my husband. He is planning to leave his employment here soon and return to his home country but I am thinking of staying for a couple more years.
What happens with my dependent visa (limit of stay in 2014) when he quits his job and leaves?
Can I, too, use my consents to reside in Hong Kong even though only via a dependent visa to look for an employer to then change my visa status?
More Stuff You May Find Useful Or Interesting
All Our Know-How : All Our Experience : Fully Interactive
100% FREE!
| | |
| --- | --- |
| | |
| PODCAST ANSWER | |
Podcast: Play in new window