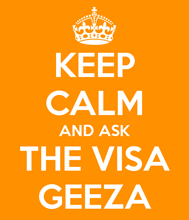 Question:
Hi there,
I am interested in migrating to Hong Kong, wasn't sure what is the best route – getting employment take times, and I wonder what might be the alternative. I am going to open a domain company but not sure if that works.
I need some help to explore some of options but I notice your fee structure is based on specific visa type. Since I wasn't even sure what approach I should take, I am particularly sure to approach this with your company.
Any advice would be appreciated, including the exploration of skilled talent immigration.
Also can you share with me what are the different level means and what is the differentiator of each service level?
Thanks
More Stuff You May Find Interesting or Useful
| | |
| --- | --- |
| | |
| PODCAST ANSWER | |
Podcast: Play in new window