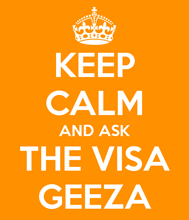 It happens a lot. You stay and work in Hong Kong for 3, 4, 5 years and get over the hump en route to the magic 7 years needed for a Permanent Identity Card. Then you find yourself having to spend time away from Hong Kong to further your career, education or due to special circumstances. The issue is, however, will all this time spent in Hong Kong be lost and will you have to reset the clock once more when you eventually return after your temporary sojourn abroad?
QUESTION
"I will be leaving Hong Kong to study in Australia for the next two years. I have lived in HK for the last 5 years and would like to return after I have completed my studies.
I am wondering if it is possible to maintain my residency in Hong Kong if I returned every 4 months.  I have a work visa here that is valid until next September but will be leaving for school in July. I am hoping to get my Permanent Residency here and would like to have the five years that I have lived here count towards that instead of having to start all over when I return.
Is this possible?  Thanks."
More Stuff You May Find Useful or Interesting
| | |
| --- | --- |
| | |
| PODCAST ANSWER | |
Podcast: Play in new window