First Published February 7, 2019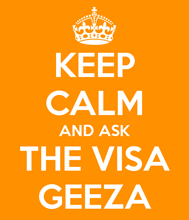 Accidentally overstay your Hong Kong employment visa?- What happens to you when  seek to change your employment visa sponsor but realise you have accidentally let your current visa expire without seeking an extension of stay?
QUESTION
Hi Stephen,
I ended my employment in Hong Kong at the beginning of January.
I looked for work and eventually found and got offered a job, still in Hong Kong, to start in March.
I thought everything was going well. I went in on the 1st of February to sort out the application for the work visa, and they sit me down…
They told me my previous work visa had expired on the 24th of January.
Now, this shocked me. In all the searching and transition to the new job I had completely forgotten to check my old visa.
I had come back after Christmas and assumed I was on a Visitor visa, or that my Employment visa hadn't run out, because I was allowed back in after my return at Xmas.
I hadn't checked. This is totally my fault and my mistake, I had completely forgotten.
My new company told me to go straight to Immigration, present myself, put in my new visa application with profuse apologies and explain myself.
I did that, they shouted at me threatening imprisonment.
I had to write a letter to the Director of Immigration explaining what happened.
I did all this, and afterwards the Officer said that was all for today and that they would send a letter to my company in 4-6 weeks.
They let me go with my passport and Hong Kong ID Card, and in my passport is a card with an application reference.
I have no idea what happens now.
They didn't stamp my passport to allow me to leave the country, so I can't go and return as a Visitor.
I am here with no visa, and I'm worried that if my work visa is denied, or I am stopped in the meantime, they will imprison me because I stayed here even longer.
No one at my new company is concerned, either because they don't care or they don't know. They are backing me and want me to work for them, but that's it.
So, in your experience, what could happen now? What can I do to find out? How can I protect myself?
ANSWER
Of course, being an overstayer is never a particularly nice thing to experience, but it seems to me that the worst is behind you now.
The advice that you received from your proposed new employer was absolutely on the money, and that was of course to report to the Immigration Department as soon as you discovered they overstay. Do make representations by way of apology and explanation, and in my experience Immigration Department are very often prepared to overlook accidental overstays and it appears from the information you've provided me thus far, that in case is in actual fact what did occur.
So, essentially then, by reporting to the Immigration Department you have advised them of the reasons for your overstay, and at the same time you've put into them a formal application for you to seek to adjust your sponsor from your old employment visa sponsor through to your proposed new employer.
Because you made the application whilst you were an over-stayer and you overstayed your employment visa, essentially what the Immigration Department are doing is treating your application to change your sponsorship whilst you are in what I've couched as the Twilight Zone, and The Twilight Zone is where you are an existing resident, your current conditions of stay prevail, but because you've made an application to the Immigration Department to change your employment visa  sponsor, they're not in the position to endorse your passport with anything new, until such a time as they positively finalize your application to change your sponsor, which will take 4 to 5 weeks all things considered.
So, now that it's sitting in the twilight zone, essentially you can't leave Hong Kong without first getting a departure memo from the immigration office of its task with considering your change of sponsorship application but by the same token you  are not deemed to be an over-stayer at this point, because you've essentially regularized it previously, and the Immigration  Department have kind of Iike moved past that issue and they're now focusing on determining whether or not you should be granted the ability to take up this new employer.
Now normally whilst the Immigration Department absolutely frown on over-stayers, the truth is that if you are genuinely now seeking to change your employer and that employment is for all practical  purposes a like for like employment, you can go into that application with a reasonable  level of confidence that you're going to get approved notwithstanding the fact that there were these overstay problems associated with you actually formally moving  your application into the Department for your change of employer.
So, if you get stopped on the street, the Immigration Department essentially know all about you, they are not in a position to endorse your passport with anything new presently, as I say until your new employment visa application has been finalized. So, I wouldn't worry about it, if the Immigration Department were going to make any kind  of example of you, I think you would have probably felt their wrath at that level by now, but given that they seem to have endorsed your passport with the standard card that speaks to the fact that you've now got an active reference as regards your application to  change your employer, and that they will as they normally do write to your employer during the currency of the application to change a sponsorship for any outstanding or other  information that will allow them to positively consider it in your favor, that is just the normal way that it works.
So, I believe that the hard part of your experience is behind you, I wouldn't get worried, if the Immigration Department were going to make a move on you, you will hear about it. If you don't hear about it, you can take some confidence that they are in fact just moving forward with your application to change your employer. Once, it's approved they will then endorse your passport with a new limit of stay, which I think is before Q1, should be for a one-year period, if they finalize your application in Q 2, yet to be formally determined by the Immigration Department you'll then get a 2-year limits of stay in the recently announced enhancement measure.
So, if I can put your mind to rest, I hope I've done that, but it seems to me that the situation that you find yourself in, whilst regrettable seems to have been dealt with by your letter of explanation and apology, and the fact that the Immigration Department have received your application to change your sponsor have given you an indication that that's going ahead as a result of the card in your passport along with the file reference number, and the fact you have representation from an immigration officer that the next move will be a letter to your employer or your proposed employer.
So, all things considered I don't think you've got much to worry about.
Okay, I hope you found this useful and gave you some piece of mind.
More Stuff You May Find Useful or Interesting
| | |
| --- | --- |
| | |
| PODCAST ANSWER | |
Podcast: Play in new window