BREAKFAST INVITATION: Free Seminar on How to Apply For PR in Hong Kong (Without Paying for Professional Help!) @ Dot Cod Seafood Restaurant, Central on Friday May 22, 2015
May 19th, 2015
Posted in Long Stay & PR, Musing, The Hong Kong Visa Geeza /
The good folks at St James' Place Wealth Management have once again arranged a complementary breakfast seminar hosted at Dot Cod Seafood Restaurant & Oyster Bar on Friday May 22, 2015.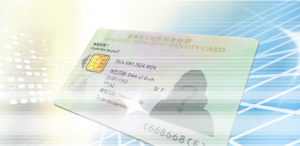 I shall be presenting on how to make an application for the Right of Abode in Hong Kong – without having to pay for any professional assistance.
And you are invited!
If you are thinking of applying for Hong Kong Permanent Residency then please join us at this free breakfast presentation and learn about how you can get your HK Permanent Identity Card application approved without the need to engage the services of a visa expert!
If you have lived in Hong Kong continuously for the last seven years, or will have completed a full seven years in the next few months, then this talk is for you.
A hot breakfast will be served during the presentation. As spaces are limited, please register early to avoid disappointment.
RSVP          Richard Bolton, Partner
Call            2824 1083
Email         richard [dot] bolton [at] sjpp [dot] asia
Date           Friday, 22 May 2015
Time           Registration from 7:45 am, Presentation from 8:00 am through 10:00 am
Venue        Dot Cod Seafood & Restaurant Bar, Basement B4, Princes Building, Central
Map            Here