This question is an excellent opportunity to discuss the nature of the Hong Kong Training Visa – and what you can – and can't – do if you possess one …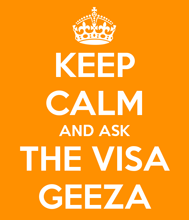 Updated August 2023
QUESTION
I'm currently working in under a Hong Kong training visa. I need to go on to an employment visa.
Can I do this?
I have 3 years experience in this type of work from my time in Australia and have a degree in Small Business Studies.
I came here to do the same line of work but took a Hong Kong training visa just to see if  I like it and could adapt well.
Now I find that I have and want to get an employment visa.
Do you think this is possible if my company changes my contract? All the staff except for me are local.
Alternatively should I just try to extend and get a  further 6 months under my Hong Kong training visa ?
I would be most grateful if you could shed some light on how this might all play out for me. It's obviously very concerning that I have the sword of damocles hanging over my head like this – I really am not sure at all if it is possible to swap from a Hong Kong training visa to an employment visa as I hope.
Many thanks for your advice and input.
More Stuff You May Find Useful or Interesting

All Our Know-How : All Our Experience : Fully Interactive
100% FREE!
| | |
| --- | --- |
| | |
| PODCAST ANSWER | |
Podcast: Play in new window