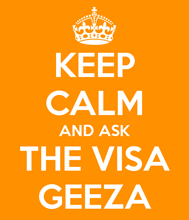 The answer to this question is multi-part and ultimately driven by the challenges associated with a New Business Situation…
QUESTION
I am based in Hong Kong and would like your advice on visa applications for a friend.  
A friend of mine, who is based in the US and I have been discussing a business opportunity for Hong Kong and I wanted to know the best way for him to secure a working visa.
We had discussed me setting up the company and then employing him and subsequently sponsor an employment visa through the company.
Would that work?
The alternative would be for him to apply for an investment visa as he would be the brains behind the operation.
Please can you let me know which option would be best or which would be more successful?
 
Another friend of mine who set up her own recruitment agency here in Hong Kong said that as an expat setting up a company you are unable to employ someone from overseas for the first year of your business being operational.
Is that also correct?
 
Any light you could shed on this would be greatly appreciated.
More Stuff You May Find Useful or Interesting
| | |
| --- | --- |
| | |
| PODCAST ANSWER | |
Podcast: Play in new window