Can I 'Touch And Go' At Hong Kong Airport To Keep My 3 Year PR Active During Covid19?
I've answered this question several times via email by now so it's time to explain it here …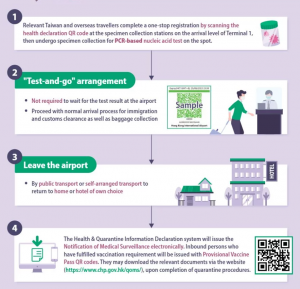 https://www.bio-hk.com/quarantine-procedures-for-entry-via-airport/
QUESTION
Hi Stephen
It will be 3 years this festive season since I was last in Hong Kong. I intend returning to maintain my permanent ID but I've no wish to stay overnight given all the Covid restrictions in place.
Will it suffice if I merely pass through immigration, don't leave the airport and immediately return through security to board a flight out of Hong Kong that same day, or do I need to spend a minimum amount of time in Hong Kong?
Would it make any difference if I already hold a boarding pass for my subsequent flight when entering Hong KongK?
Many thanks indeed.
ANSWER
Yes, you can do this.
No minimum time needed is needed in Hong Kong but you MUST pass through immigration airside arrivals to landside arrivals and then pass back through immigration to achieve this 'touch n go' outcome.
You will need to undertake the normal post-arrival medical surveillance routine (starts with a PCR test before clearing immigration to enter Hong Kong), register your 'under-medical-surveillance-as-a-recent-arrival' status on line with the QR code they give you (ostensibly to report your daily RAT test results) and then report the fact of your 'early departure' via this on line portal when you leave to avoid being fined for not complying.
Ideally have a Hong Kong mobile number as they SMS you your bits and pieces.
Do-able.
Administratively awkward.
The sooner it ends the better!
USEFUL LINKS
Health Quarantine Arrangement on Inbound Travellers
https://www.coronavirus.gov.hk/eng/inbound-travel.html
Quarantine for Inbound Travellers – Frequently Asked Questions
https://www.coronavirus.gov.hk/eng/inbound-travel-faq.html
Designated Quarantine Hotels
https://www.coronavirus.gov.hk/eng/designated-hotel.html
(Designated Quarantine Hotel is not applicable for persons who have stayed in Mainland China or Macao only.)
Vaccine Pass
https://www.coronavirus.gov.hk/eng/vaccine-pass.html#faq
(For Non-local Vaccination / Recovery Record QR code and "Provisional Vaccine Pass")
Information From Hong Kong's Centre for Health Protection (CHP).
More Stuff You May Find Interesting or Useful