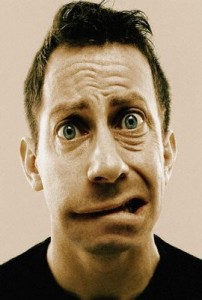 This question raises quite a number of issues surrounding a decision to go into business for yourself in Hong Kong whilst presently holding an employment visa sponsored by a third party employer (and it's only the immigration parts which I am qualified to address).
QUESTION
Hello Stephen,
I have an employment visa for the remaining two years (post which I will complete 7 years and apply for PR).
Currently, I wish to open a company in Hong Kong, which may or may not be the sponsor to my own visa, as I am happy to retain the current employment or give it up.
My current employer is flexible and has no conflict no matter what way I choose.
For my own company setup, can you please inform:
(1) Is there a way to work for both companies without having to go through 'Change of sponsorship' or 'Investment visa' process. I prefer to be on the employment visa by my current employer while still being able to contribute to my own company.
(2) In case if above is not workable and I cannot work for my own company, is a proprietorship structure fine if I need an entity to book revenues resulting from my own business activities? Can such a company have offshore/zero employees except for a company secretary?
(3) In case, I choose a limited liability company and seek a change of sponsorship of my employment visa under my new company, can they reduce my existing visa to 1 year (from 2 years which is the case now), if the new company is subject to a Business Review. Have such cases happened?
(4) Given that I have no visa concerns or conflict/flexibility concerns regarding my current employer,  would you recommend a Hong Kong incorporated company or a BVI company for basic revenue booking needs?
More Stuff You May Find Interesting or Useful
How can I go from being a sponsored Hong Kong employment visa holder to working in my own business as I wait out the 7 years to permanent residency here?
Business investment visas – a leg up for start-ups in Hong Kong
Hong Kong immigration advice for free – why a counter intuitive business model is proving so successful
The immigration issues associated with starting a business in Hong Kong
Are such facilities as virtual offices, incubators, serviced offices & co-working spaces deemed 'suitable business premises' for the purposes of a Hong Kong business investment visa application?
| | |
| --- | --- |
| | |
| PODCAST ANSWER | |
Podcast: Play in new window