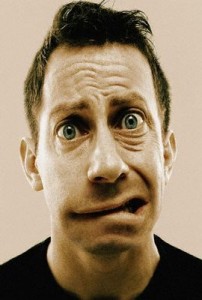 Even modestly scaled SME's with a track record of operations overseas can expect the Hong Kong Immigration Department to look favourably on an application from the owner for a business investment visa to, effectively, redomicile the business operations into Hong Kong. This question asked recently sets the scene nicely.
QUESTION
"Firstly thanks for providing such an excellent resource for HK visa information!
 I'm a 24 year from Canada currently working for myself as a sole trader developing and selling software on the internet with a view to applying for a business investment visa within the next year.
 My plan would be to register a company in Hong Kong, and perform all my business through it for roughly 6 months (whilst residing in Canada of course!) so that I can build up capital and have documented proof I have a profitable venture when presenting HKID with my visa application.
Currently I am the only person developing the software and I sell around 75,000 HKD each month, this figure is increasing month on month. I estimate I can make profits of 100,000 HKD/month by early 2013. I would have around 300,000 HKD I could invest into the business at the time of the visa application.
 Upon the visa being granted my plan would be to rent a small office in a cheaper part of Hong Kong (possibly the New Territories) and hire 1 local to begin with a plan to hire 1 more within a year. Both employees would work in a software development role where there would be a lot of scope for learning about and working with cutting edge web technologies. Their salaries would be around 10 – 15k per month.
What I'd really like to know is do you think the figures quoted above are realistic for a successful visa application? I know there's most likely no official minimum figure but after reading your website a lot of the articles quote figures quite a bit higher so I'm slightly doubtful. Also would my age be an issue? do HKID favor slightly older more experienced business owners?
Any advice would be very much appreciated!"
More Stuff to Help You Along
What visa category should I use to expand my SME business operations from Gibraltar to Hong Kong?
The economy at home is very bad – so what investment visa options exist for you in Hong Kong?
I have a socially advantageous yet modestly capitalised business plan  - can I get an investment visa for Hong Kong?
10 must have resources for any successful Hong Kong investment visa application
| | |
| --- | --- |
| | |
| PODCAST ANSWER | |
Podcast: Play in new window