How A Hong Kong Right of Abode Application Plays Out (Reprise)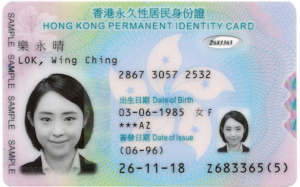 I am grateful to a user of our websites who has sent me this report of his experience in his right of abode application recently to share with everyone.
28/01/2021 ROP145 submitted online (as Chinese citizen holding foreign passport, with one period of continuous absence over 6 months).
04/02 receipt of application reference number in the mail (with direct phone number of case officer printed on the letter).
24/02 receipt of letter requesting proof of Chinese citizenship, explanation of the 6+ months absence, and completion of ROP146.
25/02 submission of requested documents online.
17/03 called case officer citing processing time over 6-week and need of traveling, officer informed of "speedy process".
18/03 case officer called back informing 1st April verification formality scheduled, online status also updated. (HK IMMD is truly efficient and reliable!)
18/03 changed appointment online from 1st April to 22nd March
22/03 went to Wan Chai (with online printout only, before receiving appointment letter from IMMD), completed verification formality on 25th floor (10 minutes), permanent ID card application on 8th (10 minutes), and HK passport application on 4th floor (10 minutes)
23/03 receipt of IMMD appointment letter, online status changed to "Application approved" .
More Stuff You May Find Useful or Interesting