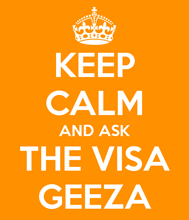 If you're claiming skills, knowledge or experience on your CV as part of your argument for a Hong Kong Employment Visa Application – what's the gig if you can't fully  support your claims with references or testimonials?
QUESTION
Hi, I am 8 weeks into applying for an employment visa (I'm British).
I have given the documents and a couple of weeks ago had to supply a reference which I managed to get hold of.
And yesterday my would be company heard from them again asking for another reference that was listed on my CV.
However.. the person has now left the company (the company may have even closed and now they have changed careers (it was a 5 year ago position I was referencing).
Do you think it's OK for this person to state that they have left the company and just provide a letterheaded reference from their current place?
My other friend said it may be tricky.
Please help if you can. I'm not sure what to do.
Thanks a lot!
More Stuff You May Find Useful or Interesting
| | |
| --- | --- |
| | |
| PODCAST ANSWER | |
Podcast: Play in new window