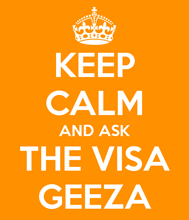 ImmD expect to be able to take a view of a proposed new from 39,000 feet and for this a good set of financial projections are expected to form part of a business investment visa application.
QUESTION
Does the Immigration Department look for forecasts for profitability and actually estimates of employee hiring?
I have written in my business plan a general outline of positions I intend to hire, and some initial support staff in the first year, but this is in a description format rather than a list.
Welcome your thoughts and many thanks!
ANSWER
The very quick answer to this question is that yes the Immigration department does look to see how the fortunes of your business over the coming three years will fair and obviously to that end you need to include a forecast for profitability.
And included inside your forecast for profitability in the three years' numbers that you put together will be indications of the hires that you expect to bring on board, clearly what you're hoping to or expecting to pay them. And when in the three years they will factor into the recruitment mix.
So, in your plan it's fine that you've described when you think these recruitments are going to occur and what they're going to look like, but more importantly you really should encapsulate the projected financial performance on all heads in a good set of three year financials.
We use a standard template that we supplied to our clients to allow them to go about producing this set of financial so I'm pleased to include this template that's part to this post for you and your use.
Okay, I hope you find this useful.
More Stuff You May Find Useful or Interesting
| | |
| --- | --- |
| | |
| PODCAST ANSWER | |
Podcast: Play in new window