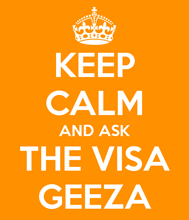 Sometimes, round-pegs-in-square-holes situations crop up which make the challenge of securing a Hong Kong employment visa especially daunting!
This question raises a very interesting set of circumstances which make for an interesting visa application experience ahead!
QUESTION
"I have been working for the same group of companies for the last 7 years. We have operations in both Singapore and Shanghai turning over approximately USD7 million each year. While I am based in Singapore, my employer wants me to relocate full time to oversee our operations in Hong Kong. Our Hong Kong company has no staff and only a 'brass plaque' presence, however, we have been booking profits there for the last couple of years and can show a USD2 million turnover. This will increase by another USD3 million in the next 12 months. I have been providing my services to the group via a Pte Ltd company in Singapore since the very beginning and will be doing the same thing in Hong Kong through my own Hong Kong Ltd company which I established 6 months ago in the expectation of this relocation. My annual contract is valued at USD150,000 p.a. plus bonuses. The Hong Kong business will grow with my relocation there and we will hire local employees and share an office, initially, with one of our trading partners – although it will take 9-12 months for any of this to happen. What type of visa am I looking at, what documents should I prepare and how long will it all take? Thanks!"
ANSWER
Essential Approvability of Your Circumstances
Given the size and nature of your company's commercial endeavours in both Singapore and Shanghai along with the fact that your Hong Kong company is showing a historical turnover of c.USD2 million in the recent past and will likely record a further c.USD3 million in the next 12 months, there is little doubt, in my opinion, that your company's 'story' for Hong Kong will pass muster with the Hong Kong Immigration Department ("HKID").
Moreover, the fact that you are a 7 years strong 'defacto' intercompany transferee being deployed to Hong Kong from Singapore in pursuit of that story, gives me confidence in being able to advise you that, when your application for a Hong Kong residence visa made under the General Employment Policy has played itself out, you will indeed be granted the immigration permissions you are seeking to allow you to direct, manage and oversee the Hong Kong activities of your group as you have set them out in your question.
The Principal Challenge
The fact that you are not a formal employee of the group business but are an independent contractor places you in a round pegs in square holes situation in so far as your application to the HKID goes.
Under the General Employment Policy, an application for an employment visa on an intercompany transferee basis is usually a quite straightforward affair. Ostensibly, you need to adduce evidence to the HKID of your current employment with a group company (official governmental filings evidencing you as an employee usually serve this role), produce an employment contract extended from the Hong Kong entity to you personally to cover your 'transfer' into Hong Kong and then set out educating the HKID as to how the economy of Hong Kong will be substantially benefitted by your Hong Kong company being afforded the privilege of being deemed an acceptable sponsor for your employment visa permissions.
This Infographic lays out in simple terms what's involved in the out and out employment visa scenario. Whilst this content does not assume an intercompany transferee situation, the approvability test and the process involved are essentially the same.
However, due to your historical status as an independent contractor and not an out and out employee, the HKID will automatically assess your application on the investment visa criteria which will put you in the realm of a one-man business. This Infographic covers this scenario.
As you can see, the two approaches in the employment visa consideration exercise under the General Employment Policy are very different and the trick to an efficient, stress free application in your circumstances is to educate the HKID as to the rationale for the independent contractor relationship both in your situation specifically and also in your industry generally and then go on to apply a hybrid investment visa/employment visa approvability argument, seeking to minimise the onerous requirements of the investment visa criteria and up-play the intercompany transferee employment visa criteria.
This is not, by any means, a run of the mill situation!
For more reading on the investment visa, please read this Post. Moreover, this content discusses how, sometimes, in what appears to be a straighforward intercompany transferee situation, things can go terribly wrong (hence the need to be careful about how an application is approached).
Documentation Generally
You can gain a sense of the documentation needed under both of the visa types at play in your situation as follows:
Employment Visa Checklist
Investment Visa Checklist
Case Processing Time
It would be reasonable to expect the application processing time, from first submission through to application outcome, to last 10-14 weeks, depending on the speed at which you turn around the provision of documentation when called for by the HKID as part of the case consideration exercise subsequently.
More Stuff You May Find useful or Interesting