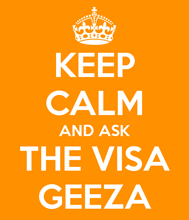 This question really is all about the Catch 22 which I have posted on quite a few times previously. However, there is an interesting twist in that the questioner has entered Hong Kong on an APEC Business Travel Card and none of his clients are actually based in Hong Kong. So I am grateful for the opportunity to address these 2 novel dimensions to an issue that raises its head all too frequently.
QUESTION
I've entered Hong Kong under the APEC Business Travel Card program (as I hold a passport from an APEC country) as a business visitor.
I've established a company in Hong Kong and am going through the process of applying for an investment visa.
The question I have is can I legally run my business while being present in Hong Kong, while I wait for my visa to be approved?
All my clientele are currently based offshore (I have no local Hong Kong clients yet).
There seems to be a grey area for those of us that "telecommute" or service clients over the internet.
ANSWER
Covid-19 challenges aside, as a visitor to Hong Kong, if it's your intention to establish or join in a business you need to make an application for an investment visa, which you have done.
The approvability test for an investment visa is to show that you can make a substantial contribution to the economy of Hong Kong and in doing so, the Immigration Department have set up a process that effectively encourages you or tacitly endorses you engaging in activities which technically are not commensurate with your condition of stay as a visitor because as a visitor you're allowed to engage in activities that are preparatory to the commencement of the business. But if you've gone through the process of making an application for an investment visa, during the dialogue that you have with the Immigration Department during the four to six months that it takes to finalize a typical investment visa application, they will be calling for evidence of certain sort of new facts on the ground as it were that technically would not be typically construed as fallen within the rubric of your conditions of stay as a visitor. Now this is called the Catch 22 and I have posted on this considerably in the past so in this post I have appended a link to all the entries that exist on the blog that deal specifically with the Catch 22. But for all practical purposes, if you're in Hong Kong as a visitor and you've empowered the Immigration Department to take a view as to what your plans are for Hong Kong through the submission of your business investment visa application, very standard policy is, in a sense to close their eyes to any perceived breach of conditions of stay and given that they are the final arbitraries to whether or not to prosecute for breach of condition of stay. So there is a bit of a poacher turned gamekeeper situation going on but the Immigration Department want to encourage entrepreneurial activity and not throw logs at the feet of entrepreneurs. And so long as you've got an application in the system, in my experience, the Immigration Department tend not to create problems for entrepreneurs who are in Hong Kong as visitors going through the process of establishing a business and have submitted their application.
If you haven't submitted an application, that's a different situation. But in your case, because you've got the application in, my best advice would be to carry on implementing your business plan in the best way that you can possibly and don't be overly concerned about what the Immigration Department feel today that you're up to, whilst you're here as a visitor implementing your plan.
But do have a look at the Catch 22 resources on the post that were discussed previously. So I won't say anything more about that. But in terms of you being here as an APEC Business Travel Card entrant, effectively that scheme affords you easy access into Hong Kong as visitor but the bottom line is that your underlining immigration status as you point it out in your question is a visitor. So you're really just applying for an adjustment to the status from visitor through to business investment. And once your visa's approved, you'll be granted an investment visa that is manifested in a label and now you make an exit from Hong Kong relinquishing your visitor visa status as you exit and then when you re-enter with the investment visa label endorse on a clean page in your passport so you'll be entering Hong Kong once again, this time as an employment visa holder, based on having made an investment in Hong Kong.
So, that's how that process will essentially play itself through. Now in terms of the grey area for the telecommunications or tele-commuting, or the provision of services in Hong Kong for clients that are outside of Hong Kong, its activity is carried on in Hong Kong on your part as long as the business is being directed and controlled from Hong Kong, irrespective of where the recipients of the services that you're providing are located. If you're physically in Hong Kong carrying out those activities then you need the permission of the Immigration Department to do that, which you've already listed understood through the submission of your investment visa application. Kind an interesting situation, I'm told.
And I hope you find this useful.
More Stuff You May Find Interesting or Useful
| | |
| --- | --- |
| | |
| PODCAST ANSWER | |
Podcast: Play in new window