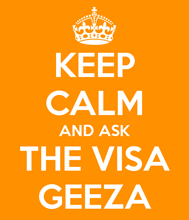 QUESTION
I currently hold a Hong Kong employment visa with a company where I am receiving a monthly salary of HK$50,000 (fixed salary, no bonuses), and have been working with this company for the past 4 years.
My contract, and visa, are due to expire soon so I am in the process of looking for a new job.
I've received an offer from a company where my base salary would be substantially lower at HK$20,000 but bonuses in the form of royalties from products sold will be included.
With this arrangement, providing I can perform well, I have the chance to make considerably more than the salary at my old company and therefore I am leaning towards taking this offer.
My question to you is, how will the Hong Kong Immigration Department look at this?
Will the fact that the base salary is much lower be a problem in terms of them granting me a visa to work with the prospective new company?
My job role will be essentially the same between both old and new companies, and it's a highly specialised job where my specific skills and experience fit perfectly (and its highly unlikely that a suitable candidate would be found among the local workforce).
How would the employment visa application form be filled out so as to best describe this situation?
ANSWER
Wherever you face a situation that you're changing jobs and expected to take a reduction in salary the Immigration Department are quite flexible in this regard so long as the essential conditions of the general employment policy continue to be met.
So, in this instance as long as your base salary is above the minimum threshold for approvability under the general employment policy for professionals, which is effectively two hundred thousand Hong Kong dollars a year give or take than anything over and above that that's going to be made up by way of an alternate compensation scheme. Effectively it should be acceptable to Immigration Department so long as you educate them properly as to how that is going to play itself out.
So my advice is to effectively fully disclose the entire scheme of compensation as you've said it in your question to the Immigration Department and set out that scheme on a separate sheet and on the application form make reference to the scheme that has been essayed on the separate sheet and also indicate effectively how it could be said to be a sort of industry practice in your particular sector that a compensation arrangement like this could be put into play and then finalize your argument by effectively summarizing how in the grand scheme of things this is actually an upward step for you rather than a retrograde step from a compensation perspective because of the way that the offer has been structured at your prior record in this particular space and the essential level of confidence that you've got that makes you comfortable in accepting the offer and wanting to be engaged on the terms of it being put before you.
So, don't see any problems, just set it out that way and I think you won't meet any resistance from the department in that respect.
More Stuff You May Find Useful Or Interesting
| | |
| --- | --- |
| | |
| PODCAST ANSWER | |
Podcast: Play in new window