How Does The Admission Scheme For Mainland Talents and Professionals (ASMTP) Differ From GEP?
Over 10 years ago, on June 6th, 2013 I was interviewed by five law students from the Chinese University of Hong Kong about my experiences practicing immigration here over the last 20 years. More than 10 years on, in 2023 as I update this post, very little has changed …
Along with the ASMTP visa, we covered a great deal of other ground in the 90 minutes we spent together. The students were: Dickens Roy Ken Lam, Sunny Wong, Toby Yip, Margaret Wo and the lady who asked most of the questions and organised the session on behalf of the group, Jacqueline Cheng.
In this segment, the question posed was:
In real terms what is the difference between the General Employment Policy (GEP) and the Admission Scheme For Mainland Talents & Professionals (ASMTP)?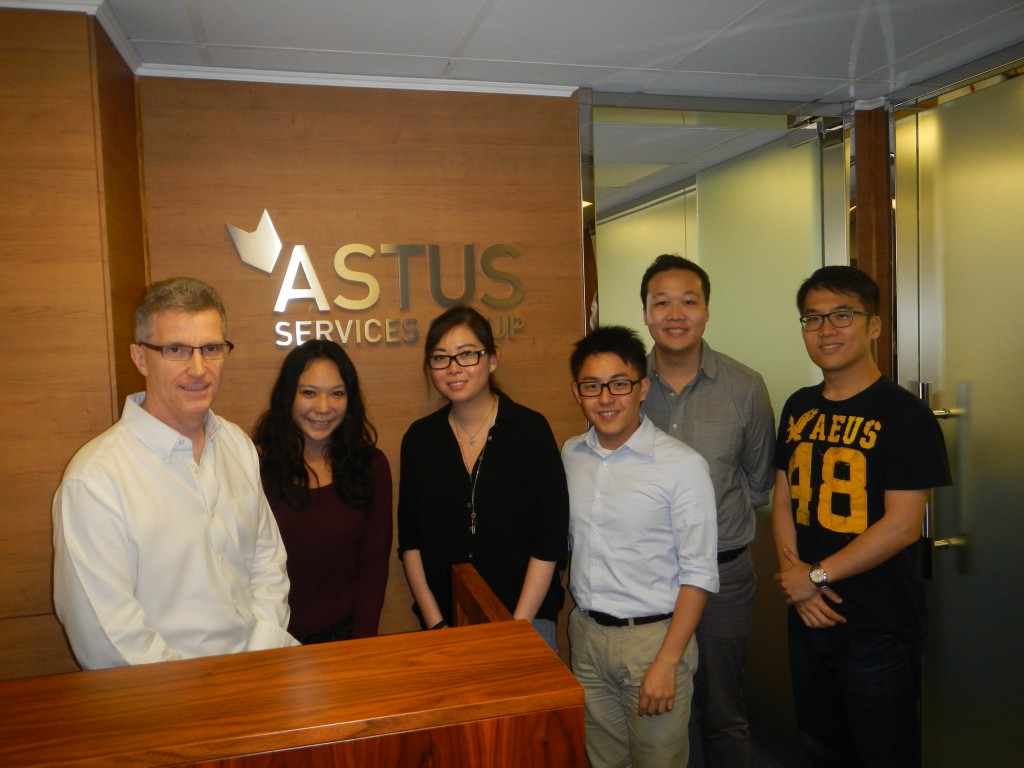 How To Qualify For An ASMTP Visa?
To obtain an ASMTP (Admission of Mainland Talents & Professionals Scheme) visa in Hong Kong, applicants must meet specific criteria and provide the necessary qualifications and documents. Here is a detailed explanation of the process and requirements:

ASMTP Eligibility Criteria
Applicants must be Chinese national professionals and talents as defined by the ASMTP scheme of the Hong Kong Immigration Department.
They should have a good educational background, typically a bachelor's degree, and at least two years of post-graduation work experience in a managerial or supervisory role.
In certain cases, the Immigration Department may accept good technical qualifications, fully documented and proven professional abilities, and extensive relevant work experience instead of a formal university education.
The applicant must possess special skills, knowledge, or experience that are valued in Hong Kong and not readily available within the local workforce.
They should be of good character.
The compensation package for the job, including income, accommodation, medical, and other fringe benefits, must be broadly commensurate with market rates.
The employing enterprise must be deemed a suitable and credible ASMTP visa sponsor by the Immigration Department.
ASMTP Qualifications and Documents
Application forms ID990A (applicant/employee) and ID990B (employer/sponsor) are required. Other documents include marriage certificate, birth certificate for children, recent passport photographs for all family members, copy of Exit-Entry Permit for all family members, copy of up-to-date CV for the applicant/employee, photocopy of all graduation certificates/proof of academic qualifications, copies of prior employment references and testimonials, copy letter of endorsement from the applicant's present working unit on the mainland, copy letter of engagement or contract of employment, copy of business registration certificate, copy of latest audited financial report and/or management accounts, copy of the most recent annual return filed with the Registrar of Companies, detailed letter introducing the company, its business and list of staff, company brochure, sales publications, press articles, and any similar promotional materials, general proofs of business such as trading documentation, shipping documents, invoices, contracts, agency and distribution agreements, office tenancy agreement copy, and more. High-quality scanned marriage and birth certificates need to be in English or Chinese or provided as official certified translations.
ASMTP Forms Are ID990A and ID990B
Form ID990A is for the applicant/employee, while form ID990B is for the employer/sponsor. These forms gather essential information about the applicant's personal details, educational background, work experience, and the employer's information.
ASMTP Approvability Test
The Approvability Test is a crucial part of the ASMTP visa application process.
It involves demonstrating that the applicant possesses special skills, knowledge, or experience of value to Hong Kong and that their employer can justify engaging the services of an expatriate Chinese staff member.
Applications generally fall into three categories: Chinese intra-company transferees, locally recruited Chinese expats, or Chinese talents specifically recruited from China for the role. Each category requires a different approach in presenting the case for an ASMTP visa approval:
(a) Intra-company transferee cases are usually administrative, with minimal need for substantive argument. 
(b) Locally recruited Chinese national talent or professional cases are mainly administrative if the applicant has resided in Hong Kong for more than a few years and is changing jobs within the same industry. Otherwise, a thorough argument is required. 
(c) Non-local Chinese national talents and professionals specifically recruited from China require meticulous preparation and presentation, especially if the hiring company is newly established or not particularly sizable.
Developing A Strong ASMTP Case Argument
To maximize the chances of approval, a strong case argument must be developed.
The argument should consider the applicant's circumstances, the context of the job offer, and the specific needs of the proposed employer's business.
The applicant's unique skills must be interwoven throughout the argument.
Key factors to consider include the applicant's educational background, the genuine job vacancy, the confirmed offer of employment, and the relevance of the job to their qualifications or working experience.
It is crucial to demonstrate that the job cannot be readily taken up by the local workforce and that the remuneration package is broadly commensurate with the prevailing market level for professionals in Hong Kong.
ASMTP Visa Submission and Consideration Process
The application can be submitted to the Immigration Department HQ either online or in person at the Receipt & Dispatch Unit or via the Quality Migrants and Mainland Residents Section if the applicant is already a Hong Kong resident and seeking to change their current ASMTP visa employer and sponsorship.
The processing time for an ASMTP visa application is usually between four and six weeks, but it can be longer in more complex cases.
It is rare for a case, unless it is an intra-company transferee type, to be approved without some dialogue with the Immigration Department.
The department may raise questions and request further information, which should be submitted within 14 days.
The Approvability Test should be thoroughly addressed in the materials submitted in response to these requests.
Once the application is approved, the Immigration Department will send a notice of the positive outcome and invite the applicant to complete the approval formalities.
Exit-Entry Permit Approval Formalities
Upon approval, all family members will need to have their Exit-Entry Permits endorsed for residence by the Public Security Bureau in their hometown in China.
Dependent Visas Under ASMTP
Dependent visas

for qualifying accompanying family members under ASMTP are issued as a matter of course.
Marriage or civil partnership must be certified, and the children must be the biological or adopted offspring of at least one of the parents.
Dependent visa holders are permitted to work, establish or join a business, or study without requiring further permissions from the Immigration Department.
ASMTP Checklists & Videos

More Stuff You Might Find Interesting or Useful
All Our Know-How: All Our Experience: Fully Interactive
100% FREE!