The Hong Kong Visa Centre has partnered with Neat and Zegal for the new Startup Academy. The Academy will focus on setting up your new company in Hong Kong.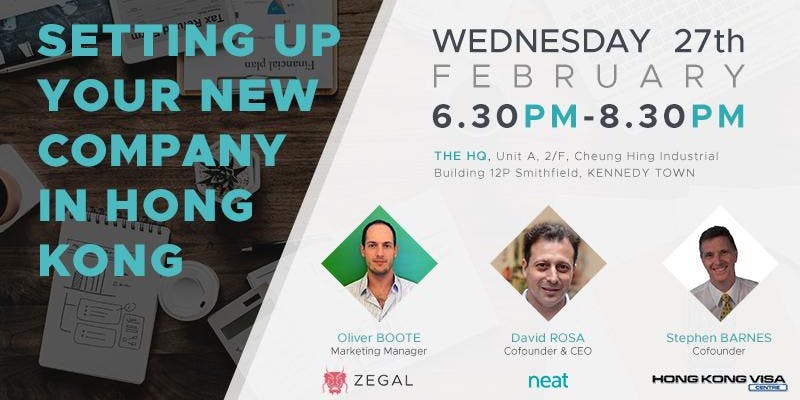 Join us for our Startup Academy session on 27th February!
Stephen Barnes, Co-Founder of Hong Kong Visa Centre will discuss the challenges start-up enterprises and other relatively new SME businesses face in securing the permission of the Hong Kong Immigration Department for their foreign national founders and core talent to come, live and work in the HKSAR.
David Rosa, Co-Founder & CEO of Neat will talk about one of the biggest frustrations for startups setting up in Hong Kong, opening a corporate bank account.
Oliver Boote, Marketing Manager of Zegal will give some practical tips for startup founders looking to draft a Shareholders Agreement.
Free beer & pizza will be provided for all in attendance!
RSVP        Here
Date          Wednesday, 27 February 2019
Time         6:30 PM – 8:30 PM HKT
Venue       The Headquarters Cowork, 2A, Cheung Hing Industrial Building, 12P Smithfield, Kennedy Town
Map          Here