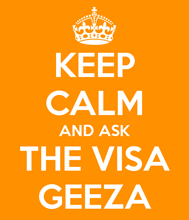 This question seeks to understand what you should make of repeat requests for information from the Hong Kong Immigration Department (HKID) during the course of your visa application.
QUESTION
"Good day.
In the course of what would appear to be a straightforward application, two sets of requests for further information have been sent by the Hong Kong Immigration Department.
One would have thought that they would have put all the relevant questions in one letter.
Is is usual to receive multiple requests like this?
Thanks"
ANSWER
The answer to this question very much depends on the type of visa application that's in play.
For example, if it's an investment visa application, that is a business investment visa application. Having three to four submissions subsequent to the initial application paperwork is not unusual at all and that usually plays out over the course of three to four months.
If it's an employment visa application then two, three, four isn't completely out of the ordinary, although four tends to be on the on the heavy end as it were.
Two to three is the middling range. And the reason why the immigration departments are making these requests for additional information is because they are building the story for themselves so that they can have specific clarification on the documents that have been submitted prior. So, it just depends very much on how substantial the first application is that went in.
It then depends on how the second request for information was dealt with. [01:11] at a third and potentially a fourth could be a symptom of the weakness in the first set of information that you've put in or it could simply be that further questions have been raised as a result of the earlier information that they just need clarifying on.
So, it's not out of the ordinary, I wouldn't worry about it too much if you've got what you perceive to be a pretty straightforward case then it probably is a straightforward case. They're just ticking some boxes and crossing and dotting the eyes and crossing the t's to make sure that they can give the right outcome.
They do have a responsibility of course to consider all the factors and all the circumstances so I always view a request for further and better particulars as a good positive sign that things are going okay in the application rather than a negative sign. If it was a really negative sign you'd kind of expect that you'd get a denial rather than request for further information of the backend like that. Okay hope that helps.
More Stuff You May Find Interesting Or Useful
| | |
| --- | --- |
| | |
| PODCAST ANSWER | |
Podcast: Play in new window