For Chinese nationals resident in mainland China, there are several ways to enter the Hong Kong Special Administrative Region (HKSAR). This guide will walk you through the various Hong Kong immigration permits for Chinese nationals available in the special instance of the floodgates policy applicable PRC citizens.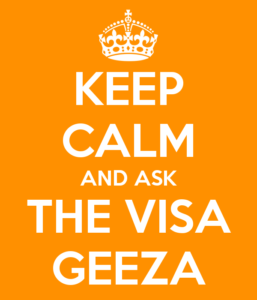 One-Way Permit: For Permanent Settlement
One-Way Permits are issued to those Chinese nationals coming to Hong Kong for permanent settlement. These permits are a result of prolonged participation in a long-standing initiative subject to annual quotas. The wait for permit issuance can often span several years.
Exit-Entry Permit: For Short-Term Visits
Also known as the Two-Way Permit, the Exit-Entry Permit is issued by the Public Security Bureau to Chinese nationals wishing to visit Hong Kong in their private capacity. This can be for business, employment or related training, sightseeing, or visiting relatives. Since May 2023, these permits can be issued anywhere in China, not just in the location where the family household registration is kept.
The Exit-Entry Permit comes with various endorsements:
Business Visit endorsement is usually issued for stays no longer than 7 days but can be granted on a single, double, or multiple entry basis.
Stay D endorsement is usually issued for long-term employment or short-term training. The duration of stay is subject to the approved visa period from the Immigration Department in HKSAR with multiple entry basic.
Sightseeing endorsement is usually issued to those Chinese nationals visiting Hong Kong for sightseeing. This endorsement empowers visits to Hong Kong via group tours operated by authorised travel enterprises or individual travel. The normal stay allowed in Hong Kong is between 3 and 7 days.
Visiting Relative endorsement is usually issued for visiting direct family members. It's single entry with a maximum 14 days duration of stay if visiting brother/sister, grandmother/grandfather or grandchild and multiple entry with a maximum 90 days duration of stay if visiting spouse, parent/parent-in-law or child/child's spouse.
In Transit: For Chinese Passport Holders
Chinese passport holders in transit through Hong Kong en route to/from another country are granted a stay in Hong Kong of 7 days without the need to secure special entry permits prior to arrival. These 'transit-entry' permissions are granted by the Hong Kong Immigration Department on the basis that the Chinese national traveller is able to meet all the usual entry requirements such as confirmed onward bookings to the next or final destination.
PRC Nationals Resident Outside of China
PRC nationals resident outside of China are allowed to enter the HKSAR under multiple-journey visit entry permits valid for 24 months and good for a stay of 14 days upon each arrival. These have to be secured from the Chinese Consular or Diplomatic Mission in the country/territory where they are resident. The applicants must be permanent residents or have been ordinarily resident for not less than one year in the country/territory where their application is made, have no previous adverse record in Hong Kong, be able to demonstrate factors suggesting 'return-ability' to, and have a steady employment or place on a course of study in, their country/territory of current overseas residence.
PRC Talents Seeking To Work In Hong Kong
Hong Kong offers Chinese nationals various employment visa options under the Admission of Mainland Talents & Professionals Scheme (ASMTP). Successful applicants can bring their legal spouse and children under 18 as dependents. Eligibility for an ASMTP visa requires a good educational background, typically a bachelor's degree and at least two years of post-graduation work experience in a managerial or supervisory role. Alternatively, good technical qualifications, proven professional abilities, and extensive relevant work experience may be accepted.
The applicant must possess special skills, knowledge, or experience valued in Hong Kong and not readily available locally. They should be of good character, and the compensation package for the job must be broadly commensurate with market rates. The employing enterprise must be a suitable and credible ASMTP visa sponsor, well established, with a properly set up office, and already employing Hong Kong locals.
Various documents are required for both the employer and employee in an ASMTP visa application. If the annual salary for the offered position is HK$2 million or above, or if the work nature is included in the Talent List published by the Hong Kong Immigration Department, the employer is not required to provide proof of difficulties in local recruitment before making the application.
The applicant must not be physically present in Hong Kong on the day the ASMTP application is formally submitted at the Immigration Department and if in Hong Kong subsequently as a visitor under no circumstances should the applicant begin their ASMTP duties until the visa application is approved.
Visas for dependents will be issued at the same time as the ASMTP visa, as long as the marriage or civil partnership is certified and the children are the biological or adopted offspring of at least one of the parents. Dependent visa holders are permitted to work, establish or join a business, or study without requiring further permissions from the Immigration Department.
To ensure a successful application, the applicant must satisfy the Approvability Test. This involves demonstrating that they possess special skills, knowledge, or experience of value to Hong Kong and that their employer can justify engaging the services of an expatriate Chinese staff member.
Applications generally fall into three categories: Chinese intra-company transferees, locally recruited Chinese expats, or Chinese talents specifically recruited from China for the role. Each category requires a different approach in presenting the case for an ASMTP visa approval.
Consequently, obtaining an ASMTP visa in Hong Kong requires meeting specific criteria and presenting a strong case argument that demonstrates the applicant's value and the need for their unique skills in Hong Kong. By carefully considering the applicant's individual circumstances, the job offer context, and the proposed employer's business needs, the applicant can maximize their chances of a successful application. Dependant visas for qualifying accompanying family members are issued as a matter of course. Please note upon approval all family members will need to have their Exit-Entry (HKSAR) Permits endorsed for residence by the Public Security Bureau in China.
More Stuff You May Find Useful or Interesting
All Our Know-How : All Our Experience : Fully Interactive
100% FREE!