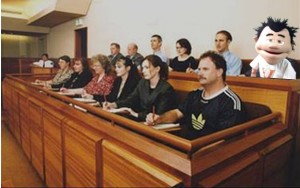 I am really grateful to Paula Walker of Crown Mobility for engaging last week on the topic of prolonged visitor visas for British nationals seeking to join their loved ones in Hong Kong.
Following on from Thursday's post (where I reported that UK nationals are no longer able to persuade ImmD to grant them prolonged visitor visas) Paula was very quick to share with me the experience Crown Mobility had had in this regard which makes things interesting, to say the least.
With Paula's consent, I am able to post the salient parts of our dialogue which we both feel will be useful to UK national applicants for extended stay visitor visas on the basis of committed life partnership relationships with Hong Kong residents.
Paula
These pesky visas.
As I mentioned, I got my immigration team lead to get in touch with Immigration yesterday, and they confirmed that there is no blanket ban on this type of visa for UK nationals in same sex relationships.
As you must know well, some of the officers over there can make pronouncements about a particular case and make it sound like it is official procedure across the board, but my team lead, who is ex-HK Immigration herself, spoke to various people to make triple sure, and came back with the answer that these visas are still on a "case by case" basis. 
They are not an officially publicized immigration solution, after all.
Not sure what you are seeing, but we are finding that after the recent rotation of staff, which happens periodically, they are back in "strict" mode at the moment, and asking for every possible piece of supporting evidence where there is even a tiny variance in circumstances for a standard application.  
This should die down a bit during the year, but it is a pain in the neck when you have"unusual" scenarios.
Me
Thanks for your feedback and input. I appreciate the opportunity to engage and share.
As I don't have a monopoly on immigration knowledge, the more we can demystify the processes the better!
I had a British heterosexual couple knocked back for a PVV last month – and the officer told me then that they felt no need to grant a PVV (the case was otherwise solid) as there was no status need.
I have also received 2 questions on the Blog in the last month from Brits who have met with ImmD response of "no positive act of discretion b/c we don't believe we need to effect one".
When I called ImmD earlier this week to seek to  confirm I got the usual waffle about 'out of policy', and 'case by case' but no firm warm feeling that Brits were not being impacted. I also spoke with a couple of ex colleagues to see what their experience has been and they too believed that Brits were being impacted. 
So that's me…
In light of your much appreciated input I will carry on advising UK national clients that PVVs are possible but caveat the applications with the possibility that it could get refused by virtue of British citizenship.
50% of immigration is expectation management and also letting the client understand with out of policy applications, it is essentially a black box.
And yes,  the young officers are really boring with their extended requests for information and double clarifications but I've seen this for more than 20 years now so I'm more than used to it!
Paula
One comment from Immigration which I neglected to put in my earlier email, but which chimes with your comments, is that Brits in the lucky situation of having 6 months on a normal visitor visa may not be seen as a priority for the PVV.
Rather an odd comment, given that living here permanently on a VV is not officially allowed, but if the officers are anything, they are normally pretty pragmatic  (if not always terribly consistent!)
The next move is for me to write to the Immigration Department and seek to get an official response on this subject.
Watch this space.
More Stuff You May Find Useful
How important are photographs when documenting relationship bona fides in a same sex visa application for Hong Kong?
Understanding the procedure for a Hong Kong same sex partner visa application
10 Must Have resources for a same sex partner visa application for Hong Kong
A harsh decision – why the Hong Kong Immigration Department will not give my client a prolonged visitor visa
What Hong Kong visa options exist for unmarried trailing partners?