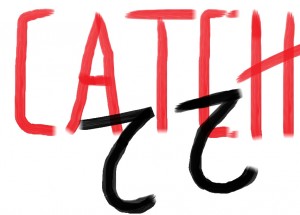 There are 2 pathways you can follow to apply for a business investment visa for Hong Kong.
1. You can be in Hong Kong as either as resident or a visitor seeking to adjust your immigration status to join in an existing, or establish a new, business; or
2. You can apply prospectively for an investment visa before you ever set foot in the HKSAR (in a manner of speaking).
Both pathways are 'do-able' although each carry peculiarities in the process to approval – and have advantages and disadvantages – which I do not propose to discuss in this post.
I'll cover these in detail elsewhere in this Blog.
The Catch 22, ever present in all investment visa application submitted 'in country' refers to pathway 1.
It goes like this:
– You cannot join in a business until the consent of the HKID is secured.
– You can't secure the consent of the HKID without showing contribution to Hong Kong.
– You can't show contribution to Hong Kong without joining in a business
– You cannot join in a business until the consent of the HKID is secured!
This effectively means that the requirements of the Hong Kong Immigration Department to demonstrate your ability to satisfy the investment visa approvability test effectively anticipate you'll be engaging in activity in your business that is not covered by your current immigration status – as you have not yet been issued your investment visa!
The Immigration Department is very well aware of this conundrum and are pragmatic in their work around.
In essence, if you have made an application for a business investment visa they will close their eyes to the technical breach of conditions of stay inherent in running a new business prior to having your business investor visa approved.
The risk lies in not having an application in the system.
So in order to protect yourself from the risk of prosecution, you need to empower the HKID to take an early view of your activities and apply for your business investment visa right at the very outset, of your commercial endeavours, not later on after 'it's all moving forward'.
More Stuff to Help You Along