It had been nigh on three months since I last got to be grilled by Mr Whelan on Morning Brew over at RTHK so it was pleasing to make his acquaintance once again when I popped in to see him on Broadcast Drive a little earlier today.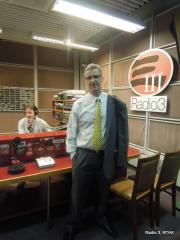 Phil was keen to talk about paper trails and the immigration process so we had a good chat about that and also went over the difference in the service user experience between Wanchai's finest and the far less capable (to my way of thinking) UK immigration agencies.
I've said it before and I'll happily say it again.
ImmD do us proud in Hong Kong.
They don't always get it right (in my view) but it's not often they make mistakes.
Anyroadup, you can listen to our complete discussion here.
Phil can be found on his Morning Brew Facebook page which I recommend you check out and Like.
He puts on a great show and I regularly tune in when I am desk bound and perhaps you should too!
More Stuff You Might Find Useful or Interesting
Listen To The Show
Podcast: Play in new window