Extending your Hong Kong working visa?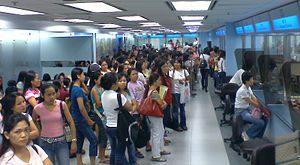 The beauty of the Hong Kong immigration services professio is that there is a ready pool of customers for both our professional services and also our free-of-all-cost information resources (on both this Blog and also our flagship D-I-Y  Guide Hong Kong Visa Handbook.)
Some foreign nationals come, some go and many even stay forever. So there's always a lot going on and in my professional practice, I meet a whole lot of interesting people, each with their own unique story.
As I spend quite a lot of time producing these free resources  to enable current or intending residents of the HKSAR to make informed decisions about their immigration status here, it is a very rare pleasure to come across, as I did recently, a resident of Hong Kong who learned the hard way (then blogged about) the pitfalls of getting his residence visa extended.
Jonathan Ervine works for an IT firm  in Hong Kong (Novell) and  eight years ago he published on his blog, A Table For 1, the trials and tribulations of getting his employment visa extended.
Jonathan tells quite a story. Go and read it now.
I will be waiting for you when you get back.
Actually, Jonathan's experience is not at all unusual, even today.
Nothing much has changed since he wrote his piece in 2009.
Whilst many companies in Hong Kong take responsibility for managing and maintaining the working visa status for their foreign national employees, very many employers do not (including the cabin crew for Cathay Pacific too – or at least it was when my wife worked for them.)
So, if you are stuck with the challenge of getting your own Hong Kong visa extended, year in, year out, why not download our Hong Kong Visa Extension Kit.
It's completely free of charge and covers every type of Hong Kong residence visa, not just employment visas.
More Stuff You May Find Useful or Interesting